Compassionate Communication
Communication Skills to Deepen Your Connection with Yourself and Others
Testimonials from Previous Compassionate Communication workshops
Relationships are a mirror to the self. This is why so many of us either avoid or disengage from them. Why do our own behaviors derail the potential synergy for meaningful connection with another human being? While there are many reasons, two are certainly that we are often not conscious of our own unmet needs and we lack the skills to identify and describe the unmet needs of the other person.
It doesn't have to be this way. While each of us is on a journey toward wholeness within ourselves, relationships offer us the opportunity to embark on another journey – toward completeness with another person. With the right communication skills, each of us can learn more about ourselves and others, and become better able to create and enjoy healthy, meaningful and sustainable relationships.
A relationship continuously requires the balancing of two important and interrelated actions: expressing love and seeking truth. We express the love within us in many important ways, such as listening with empathy, giving to the other person, showing our appreciation for who they are and what they do, and delivering on the commitments we make. We seek truth by raising sensitive issues in ways that do not alienate the other person, expressing ourselves with authenticity, and creating a safe space for the other person to do the same without fear of judgment or retribution.
Why do we so often fail to realize this ideal? So many of us believe the right things, say the right things and truly want to be empathetic, nurturing and authentic in the way we interact with others. Yet when the rubber meets the road – when we're on a family vacation and the semi-annual "family blowout" is about to take place, or when we feel threatened in the workplace, or when we don't feel loved at home – we lose it. We derail our best laid plans by allowing our emotions du jour to steer us away from what we most value. This, for most of us, is our personal history of communication with both the people we love most and those who most push our buttons.
Communication – like basketball, skiing or volleyball – is learned not by theory, but practice. While each workshop in this series will cover some of the core strategies of effective communication, your deepest learning will come through our "Real Plays": facilitated practice where we simulate communication between you and the people you most need to talk with based on the issues you directly experience in your life.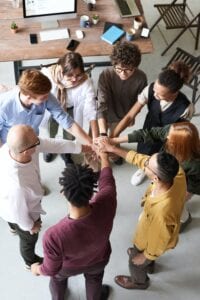 What is the focus of Compassionate Communication?
Compassionate Communication is a workshop series that focuses on three vital and necessary core skill areas for healthy communication:
What will I learn how to do through Compassionate Communication?
You will learn how to build a meaningful connection with others through a process where you: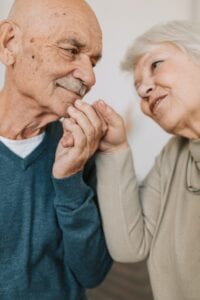 What will change in my personal and/or professional life through my participation in the Compassionate Communication workshop series?
You will learn how to build a meaningful connection with others through a process where you: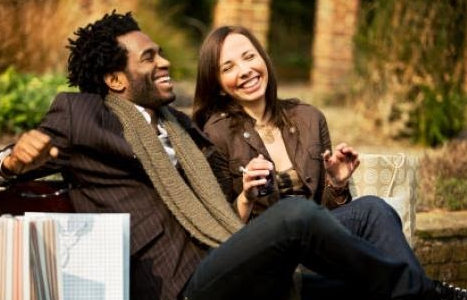 Who are the Compassionate Communication workshops for?
If you have a genuine desire to improve your personal and/or professional relationships – regardless of whether you are currently single or in a relationship – then these are the right workshops for you.
How did the Compassionate Communication workshop series come about?
Dr. Anthony Silard, President of The Global Leadership Insitute, taught communication skills to over 30,000 executives for over fifteen years until making the realization, in 2009, that those who truly made breakthroughs in their communication style and were able to develop the fulfilling, heartfelt and productive relationships they desired in their lives were able to do so by directly practicing their most challenging conversations in a safe, moderated environment.
Anthony set out to develop a "stickier," more interactive model that would create this simulated environment and enable people to work through their most sensitive issues with the people they most care about at home and the people they work with every day. Within a few trial runs it became clear that participants made their greatest breakthroughs when working on their personal relationships, and that these more sensitive, closer-to-the-heart "Real Plays" made working on professional issues with co-workers much easier. Based on this learning, the workshop series renewed its focus on how to apply the Compassionate Communication model in all relationships – both personal and professional.
Who facilitates/teaches Compassionate Communication?
The Compassionate Communication workshop series has some of the best communication facilitators in the world. They have collectively taught communication for over 100 years! Dr. Anthony Silard or one of GLI's Best Practices Leaders can help you create this meaningful connection at home and at work. Each of our facilitators has refined their personal facilitation style over many years by learning from what works and what doesn't in this delicate art of helping people become more authentic and empathetic communicators.
The emphasis of each session is on each participant directly practicing communication and refining their personal communication style. Communication models, strategies and takeaways are shared by GLI. Anthony or one of our other trainers will first introduce the foundation of Compassionate Communication and then lead you in interactive exercises and "Real Plays." Not only will you receive communication models and templates that have helped patch up friendships, enable coworkers to transcend silo-creating differences and collaborate again, and even save marriages, you will also have the opportunity to practice and internalize these models so they are mentally accessible in those challenging moments when tension arises.
You can tailor your own set of Compassionate Communication workshops (e.g. in a one-day conference, a weekend retreat, or a series of workshops) for yourself, your family, significant other and/or friends, or for your office or work team.
Contact GLI if you would like us to help you customize
a leadership conference for your company or organization.